Corporate Social Responsibility
CSR encompasses all the practices instituted by companies with the aim of upholding the principles of sustainable development (social, environmental and economic).
​AN ENGAGED AND RESPONSIBLE COOPERATIVE
Since its creation, Savéol has promoted responsible agriculture with a human dimension. The cooperative has designed its sustainable development approach as a virtuous circle that ties together social, environmental and economic concerns.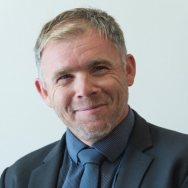 Just as Mr Jourdain spoke in prose without knowing it, Savéol has always practised Corporate Social Responsibility just as unaware!
From the very start of the 1980s, we developed a natural plant protection solution by creating our own auxiliary insect farm.
By limiting the use of phytosanitary products, we were able to introduce bumblebees into the greenhouse ecosystem to pollinate crops.
HOW DOES THIS ADVENTURE PLAY OUT IN THE PRESENT DAY ?
We were the first French market garden cooperative to recycle 100% of our irrigation water and implement nutritive solutions not used by plants. We were also pioneers in investing in innovative or alternative technologies: thermal screens, wood boilers, co-generation, eco-packaging, etc. From the seed to the plate, at Savéol, nothing is lost and everything is transformed: organic cultivation substrates, cartons, paper, calories, rainwater, and beyond. We fight waste at every level. It is good for the planet and good for the pocketbook.
​WHY WAS CSR MADE A PRIORITY FOCUS IN THE CORPORATE STRATEGY ?
CSR gives us the opportunity to showcase Savéol's green knowledge with consumers, customers, partners and suppliers. It feeds our passion every day: producing fresh, tasty and high-quality fruits and vegetables for everyone's health and enjoyment. CSR is also a powerful catalyst for interaction and progress. It enables us communicate differently with our customers and local stakeholders, and jointly promote profitable and responsible agriculture. Beyond that, the widespread use of economically, socially and environmentally virtuous practices help us build a cooperative model for future generations.
Pierre-Yves Jestin
1
DEVELOPING AN INNOVATIVE, DIVERSIFIED AND RESPONSIBLE OFFER
Every year, we test over 200 varieties in our experimental greenhouse, Savéol Horizons, to come up with that handful that will meet the most demanding agronomic and organoleptic criteria.
100% of our tomato, mini-pepper and samphire farms are GlobalGap-certified, and both our packaging stations are IFS-certified. 
1,000 comparative measurements of our Brix and acidity levels are taken internally and benchmarked with other varieties on the market.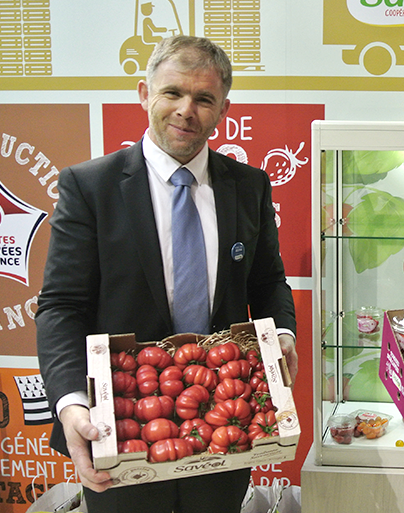 2
BRINGING PEOPLE TOGETHER AROUND A STIMULATING AND MEANINGFUL COOPERATIVE ENDEAVOUR
In the past five years, Savéol's turnover has increased by 5%. This trend is underpinned by appealing communication aimed at attracting new talent, as the sector looks forward to building the next generation of growers. And 16 new growers have set up operations in the past 6 years.
3
PROMOTING RESPONSIBLE MANAGEMENT PRACTICES
New employees and members are offered the chance to take part in an integration process.
Savéol works to maintain parity and professional equality and makes safety and quality of life at work a priority.
CSR vigilance principles are applied to both supplier listings and purchasing
4
PAVING THE WAY FOR A HIGH-PERFORMANCE ECO-ECONOMY
100% of greenhouses recycle drainage water and engage in selective waste sorting; 87% have thermal screens; 94% have hot water storage.
A pioneer in the biological protection of crops, the cooperative has its own auxiliary insect farming operations and beehives. It is, in fact, the only producer organisation in Europe to be able to lay claim to such facilities.
Thanks to the eco-design principles that go into its packaging, Savéol saved 280 tonnes of cardboard in 2016
5
FOSTERING TERRITORIAL COOPERATION
Strongly rooted in its territory, the cooperative gives priority to local players in its strategy of purchasing supplies : supply of greenhouses, packaging, transport, etc.
It is an engaged member of professional networks : Produit en Bretagne, Association Bretonne des Entreprises Agroalimentaires, Investir en Finistère, Coop de France…
Savéol supports local associations, sports and culture by working alongside over 80 associations in their projects, and being partners to events of wide renown : Brest 2016, Odyssea, Brest Bretagne Handball