The cooperative spirit
HUMANS FIRST
Savéol wishes to pass on to new generations the pleasure of a job well done, the passion of a profession and the satisfaction of taking part in the new major challenges in food and the environment
AT THE HEART OF ORGANISATION: PEOPLE
Each market gardener is a co-operator, i.e. an active part of the cooperative. Each is thus a "co-owner" of Savéol, in that each holds share capital in the company, in proportion to their level of activity. Being a member offers the opportunity to rise to higher levels of responsibility within the company and contribute to its development.
​THE "SAVÉOL TEAM"
The cooperative structure offers an alternative vision of the economy, based on values shared by members and employees: equity, solidarity and responsibility. That is what the "Savéol team" is all about: families of entrepreneurs who believe in solidarity, coming together to share their experiences.
Technical "rally-races" organised each year by sector or on specific topics prove to be as many collective challenges for the producers. A mindset that appeals to new generations of market gardeners.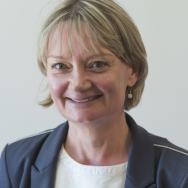 There is a deep solidarity between the employees and market gardeners: the producers are involved in the discussions at the head office and in the search for customer satisfaction. This closeness and consistency enhance the quality of products and processes with each new visit.
​SAVÉOL, PREPARING THE FUTURE
For three generations, on farms often passed down from father to son, Savéol's market gardeners aim above all else to grow delectable fruits and vegetables. The cooperative is based on the principle of family ownership, in which the future generations are extremely important. Passing on a viable tool and helping young people establish their operations are an integral part of its development. For young people to be able to take over, an integration pathway has been created, giving them the chance to set up operations via a sponsorship system.
A Savéol Charter for the Future was thus created in 2015, to coordinate support for young producers who join the cooperative, facilitate their success in the profession and make them full-fledged ambassadors for the cooperative with the general public.