Listening to what customers have to say

Inspired by you
The cooperative wishes to provide customers with recognised service to set the standard in the business
LISTENING OUR CUSTOMERS

Tomatoes are the French people's favourite fruit, with average consumption of 14 kg per household/year, but also the most produced fruit in the world. Surprising the consumer in this context is a real challenge. Thus, to increase its share of this challenging market, Savéol puts special emphasis on listening to customer expectations. Their satisfaction is central to our concerns.
Exacting selection of varieties, controlled production methods, demanding quality controls, careful packaging, traceability, logistical performance, etc., every condition is fulfilled to offer consumers the best products. Savéol market gardeners regularly meet with distributors, their first customers, to make sure they optimally satisfy expectations of the sector. As such, the Rungis International Market is also an important crossroads for the cooperative and its market gardeners, who develop multiple partnerships there.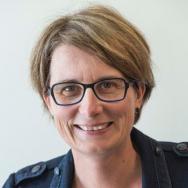 Our marketing team constantly has an ear to the market to understand the needs from all corners. By being present on forums, interacting with our customers at Rungis, listening to specialists, and having consumers taste our products, we are able to always sense the trends and innovate constantly. That responsiveness is our added value: being one step ahead strengthens our position as a leader. Having our ear out to customers is the secret to a dynamic agricultural operation.
TALKING ABOUT OUR PROFESSIONS
Our communications premise
The cooperative spirit can be seen in our desire to go out and meet the public, sharing our profession and its values with the widest possible audiences. Since its inception, Savéol has chosen to communicate around its products, through media campaigns, digital campaigns and unwavering presence at regional and international trade fairs. The brand has been part of the Paris International Agricultural Show every year since 2014.