THE INSECT FARM
THEY DON'T BITE, PROMISE!
We open to you backstage of our "Savéol Nature" insect farming operation, the only initiative of its kind in Europe!
Promis ça ne pique pas !
Cet espace accessible à tous est situé sur le site de Savéol Nature, à Kervao (Guipavas) dans le Finistère. Nous vous proposons une visite (gratuite pour les moins de 7 ans) dont vous pourrez même profiter par temps de pluie à Brest et qui s'adapte parfaitement aux personnes à mobilité réduite et est accessible aux personnes malentendantes.
La ferme aux insectes est la promesse d'une agréable sortie en famille autour d'une activité ludique pour les enfants, au cœur de la Bretagne. Vous y découvrirez un élevage d'insectes auxiliaires qui jouent un rôle bien spécifique dans la culture biologique de nos fruits et légumes. Alors, si vous venez passer un week-end en famille en Bretagne, faites un petit détour par le Finistère et venez observer nos incroyables petits insectes.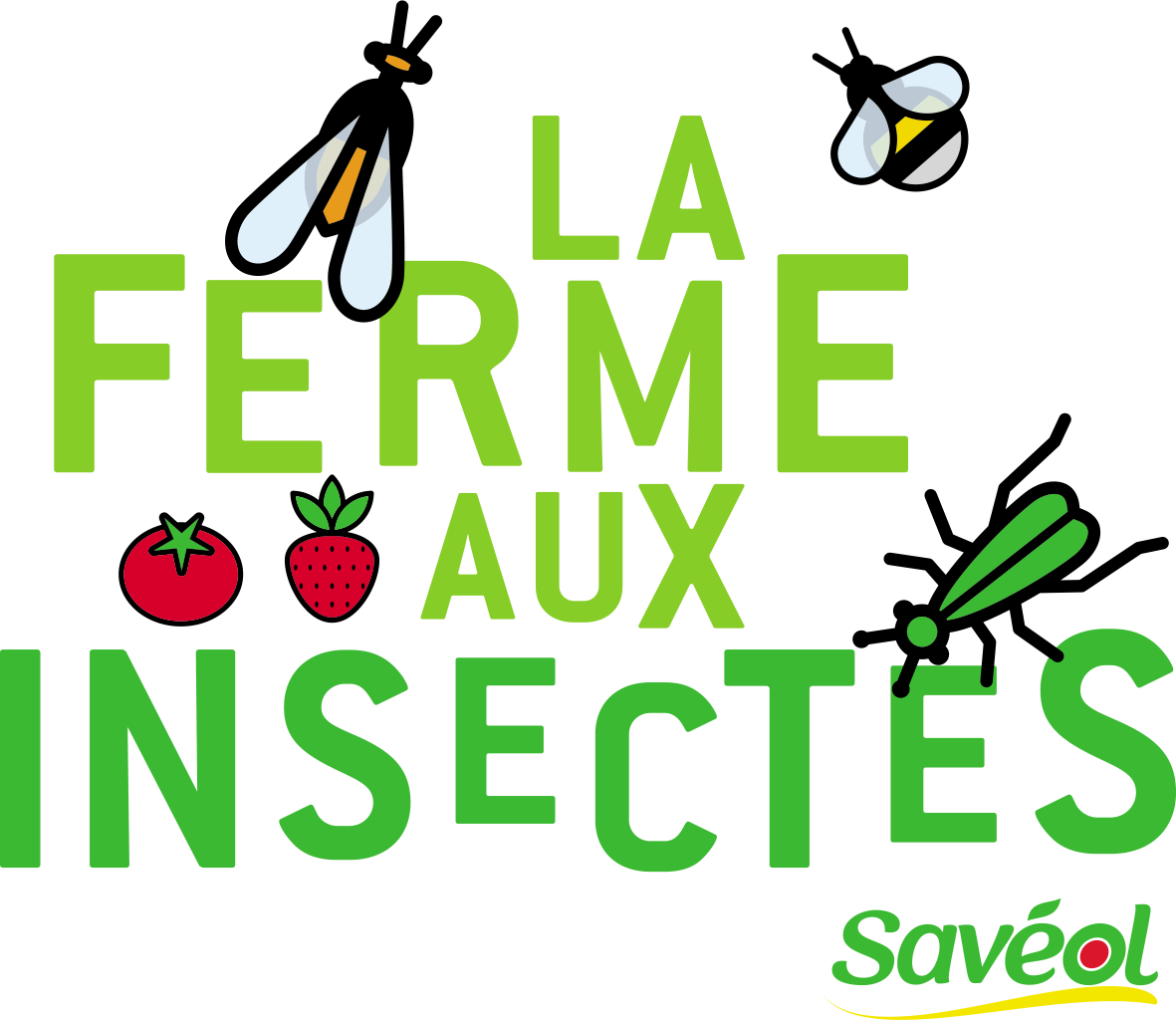 COME SEE HOW NATURE
PROTECTS OUR CULTURES
This space, open to everyone on the Savéol site in Kervao (Guipavas) in Finistère, offers the general public the chance to understand how insects protect our tomato and strawberry crops.
VISITEZ LA FERME AUX INSECTES
UNE ACTIVITE AMUSANTE ET LUDIQUE POUR LES ENFANTS !
Une aventure pour toute la famille !
Nous vous emmenons à la rencontre de nos insectes à travers un parcours pédagogique et ludique aussi amusant pour les petits qu'enrichissant pour les grands. Lors de notre visite guidée vous découvrirez en détails notre ferme de plus de 6500 m2, dédiée entièrement à nos insectes !
Partez à leur rencontre pour comprendre pourquoi les bourdons, les Encarsia formosa (petites guêpes) et les Macrolophus (punaises) sont des insectes protecteurs indispensables pour cultiver les plants et lutter contre les espèces nuisibles comme les aleurodes (mouches blanches qui est le premier ennemi de la tomate).
Voilà une visite abritée pour une sortie en famille !
Deux univers sont à découvrir à travers cette visite guidée accessible à tout âge :
1
THE POLLINISATION CENTRE
COME SEE OUR CENTRE DEDICATED TO POLLINISATION
Learn about bumblebee hives and better understand this form of reproduction essential to our agriculture
WE PROTECT OUR CROPS
Get to know the auxiliary insects and their methods of action to protect our crops from harmful insects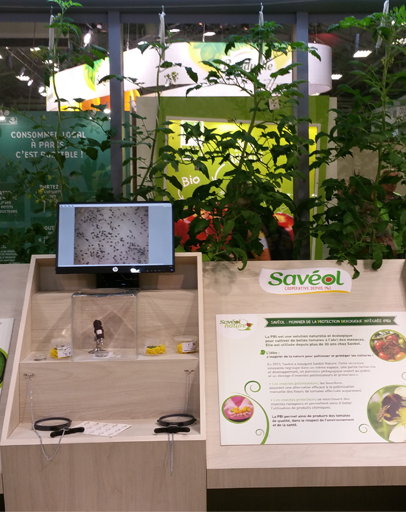 BONUS
FUN GIFTS FOR EVERYONE
Take advantage of digital tablets, videos and many fun activities to continue the tour around integrated biological protection.
OUVERTURE DES VISITES
TOUTE L'ANNÉE, VISITES GUIDÉES (1H) :
Mercredi à 11h, à 14h30 et à 16h
Du lundi au vendredi (de février à novembre) pour les groupes sur réservation
PENDANT VACANCES SCOLAIRES (ZONE B),
VISITES GUIDÉES (1H) :
Du lundi au vendredi : 11h, 14h30 et 16h00
Samedi 11h00 et 14h30
Merci de nous contacter pour les réservations de groupe (+10 personnes) par téléphone au 02 98 40 09 39 ou par email lafermeauxinsectes@saveol.com
TARIFS
PLEIN TARIF (15 ANS ET +) : 2,5 €
TARIF RÉDUIT (SOUS JUSTIFICATIF) : 1 €
7/15 ans, étudiants, demandeurs d'emploi, bénéficiaires du revenu de solidarité active (RSA) - Personnes en situation de handicap
GRATUIT POUR LES MOINS DE 7 ANS ET LES SCOLAIRES
GETTING THERE
SAVÉOL'S HOME IN KERVAO (GUIPAVAS, FINISTÈRE)
Coming from Morlaix, take the Kervao exit. Pass under the RN12 roadway, enter the roundabout and take the road to Gouesnou. Pass again under the RN 12 roadway and take your 1st right.
Coming from Brest, follow the signs to Morlaix-Rennes. Take 3rd exit to the RN 265 roadway (the one before the airport), go around the Kervao roundabout, pass under the RN 12 roadway and take your 1st right.
Coming from Quimper, near Brest follow the signs to Morlaix-Rennes. Pass under the RN12 motorway at the level of teh Kervao roundabout, pass under the RN 12 and take your 1st right
BUT ALSO...
SPECIAL DEALS FROM OUR PARTNERS