Become a vegetable grower
Savéol facilitates the establishment of young fruit and vegetable growers by providing personalised support.
​SPOT 29
To train young producers for the responsibilities that await them, Savéol has joined up with Spot 29. The aim of this partnership is to provide an incubator for future managers of professional agricultural organisations. The two-year training period emphasizes the acquisition of working methods and techniques for communication and organisation through many training days spread over the year. 
​THE "YOUNG PRODUCER" SPONSORSHIP
​Today, Savéol brings together 110 producers.
Generational renewal is a major concern within the organisation and many retirements are planned in the coming years. Continuation of the business is often ensured by the children on these family farms, but not always... In 6 years, the cooperative has managed to establish 16 young people and now sets itself a target of 2 new producers per year to support its production. To encourage younger generations to take the leap and get established, we have launched a campaign alongside agricultural schools. Our idea is thus to encourage young entrepreneurs to establish themselves, in particular by taking over existing greenhouses, by supporting them in the preparation of their project, and by integrating them into the cooperative with the implementation of sponsorship by experienced producers. ​
Beyond the financial support allocated, it is above all the regular technical support during the initial seasons that has high added value for young people.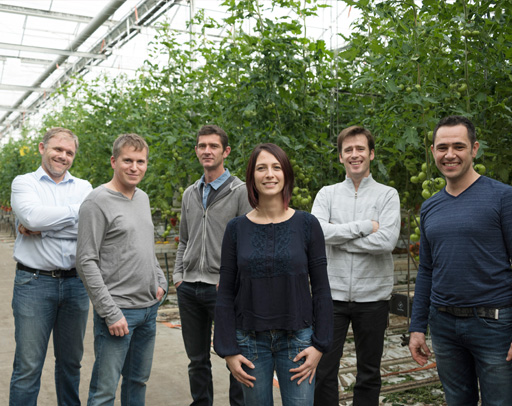 THE YOUNG FUTURE CHARTER
The primary goal of the cooperative is to provide the younger generations with a viable and sustainable tool, our knowledge and our management methods.