What about the rest of the range?
Do all other Savéol brand products contain pesticide residues?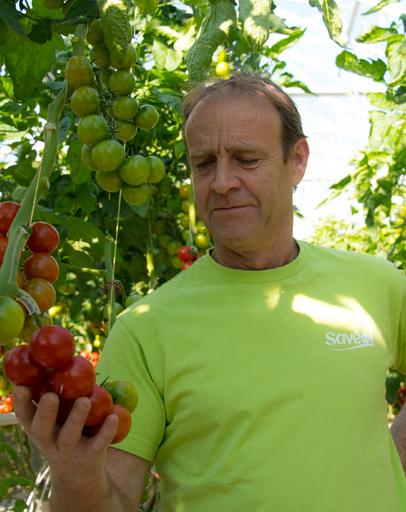 François Pouliquen
maraîcher Savéol
vous répond
By joining the Savéol cooperative, all producers undertake to make priority use of integrated organic protection (PBI). In cases where organic means do not work, producers may use certain treatments in accordance with the European and French regulations in effect. Every available resource is used to avoid resorting to treatments on our conventional range, and in fact 68% of our analyses are free of pesticide residues (2016 annual tests carried out on all our tomato production).