Our careers
SAVÉOL DEVELOPS TALENT
For more than 3 generations, the cooperative has valued diversified and complementary skills. Permanent and seasonal, employees and growers, at the head office, in plants or in greenhouses, so many combinations of professions about which people are passionate. They reflect the wealth of an operation that places people at the heart of the model. 
Picker profession
CAMILLE & ANNA
Discover the everyday greenhouse work with Camille & Anna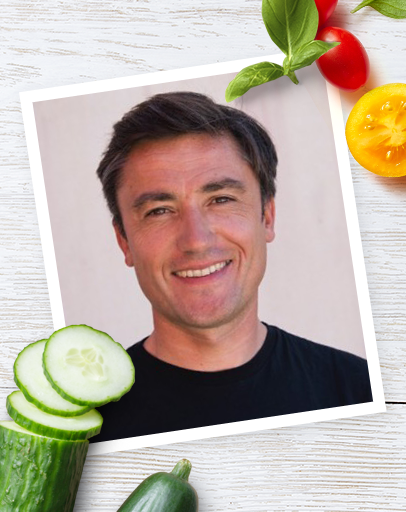 Production sector manager
ALBAN KERSAUDY: DEVELOPING THROUGH TRUST AND INDEPENDENCE
Alban Kersaudy joined Savéol as an seasonal sorter at the Relecq-Kerhuon site while pursing his studies. He returned to Savéol the following summer, this time as a line manager. At that time the cooperative was working to develop peppers and he continued on in the autumn as manager of workshops about that vegetable, this time on a permanent contract.
This was in 2000. "Our production is above all linked to the land and the earth, a peasant culture to which I am deeply attached," he explains. 
Today, Alban Kersaudy is responsible for the production sector at the Guipavas packaging station. "Over the past 15 years I have mastered packaging and managing teams. I now manage nearly 100 people spread over 10 production lines for more than 600 tonnes of tomatoes packaged each week".
This growth in skills is based on two key pillars: Ongoing education through the cooperative, and trust. "The trust I was given at Savéol in my first months allowed me to make rapid progress: I developed independence in my work and my achievements". The cooperative is diversifying and its careers are evolving with it: Increase and specialisation of services, product innovation, packaging or processing, new environmental standards, etc. "Our daily business is impacted by this: this is what is challenging at Savéol and what enables us to guarantee healthy and high-quality products".
Shipping Sector Manager
OLIVIER LE BOUCHER
Looking for a job that moves? Shipping with Olivier is for you !
Head of planning management
DAVID POULARD
With David, discover the key role of Planning Manager at the cooperative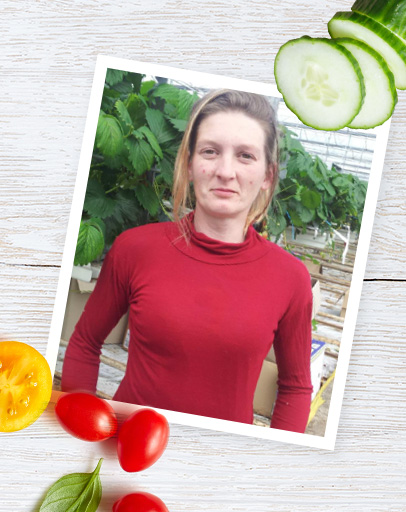 Strawberry grower
GWENNAELLE THOBOIS
I've built my whole career at Savéol, from harvesting strawberries to head of tomato cultivation. When the operation I was working on went into administration last year, I seized the opportunity to buy back this 1.5 ha operation in Saint-Segal.
Supported by Jean-Jacques Le Gall, I took the steps to purchase it. Today, I am in the middle of the establishment process. We discover all the cooperative's careers: Technical, administrative. The visit to the Guipavas site in particular was very rewarding because as strawberry growers we are not familiar with the operation of this site. The most constructive thing is to be able to talk with others, comparing our management choices is very reassuring. This support was absolutely essential for me. My priority now is to continue to equip myself and improve my returns.
This sponsorship is crucial especially for young people who are not taking over a family farm. It is an incentive for generational renewal, which must also include integrating more women!
Sales Manager
STÉPHANIE LE GALL
Are you interested in sales? Stéphanie tells you everything!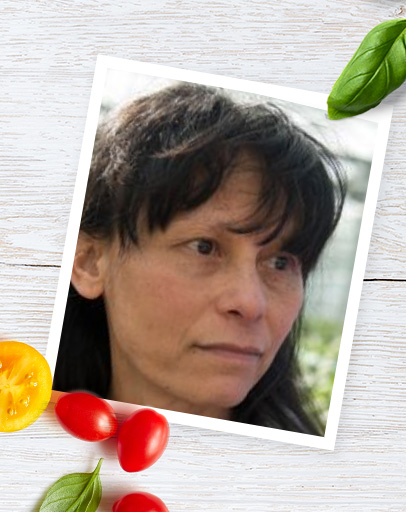 PROJECT SUPPORT CENTRE MANAGER
Brigitte PLASSARD
My job? Provide personalised support to each project owner in order to build a trusting relationship with the company.
To join the cooperative, the young farmers must agree to our principles, and I am here to help them refine their projects. We work together on technical-economic coherence, investments, energy costs, charges, subsidies, etc. Thanks to this personalised support, they gain time and efficiency in their various processes.
Then it comes time to present their projects to the board of directors, which will explore their motivations. Having become a member of Savéol, they can complete their construction or renovation project and then begin production. That's where I let them go. My colleagues from the technical services take over to ensure close supervision during the first two years of activity.