Sav'n Roll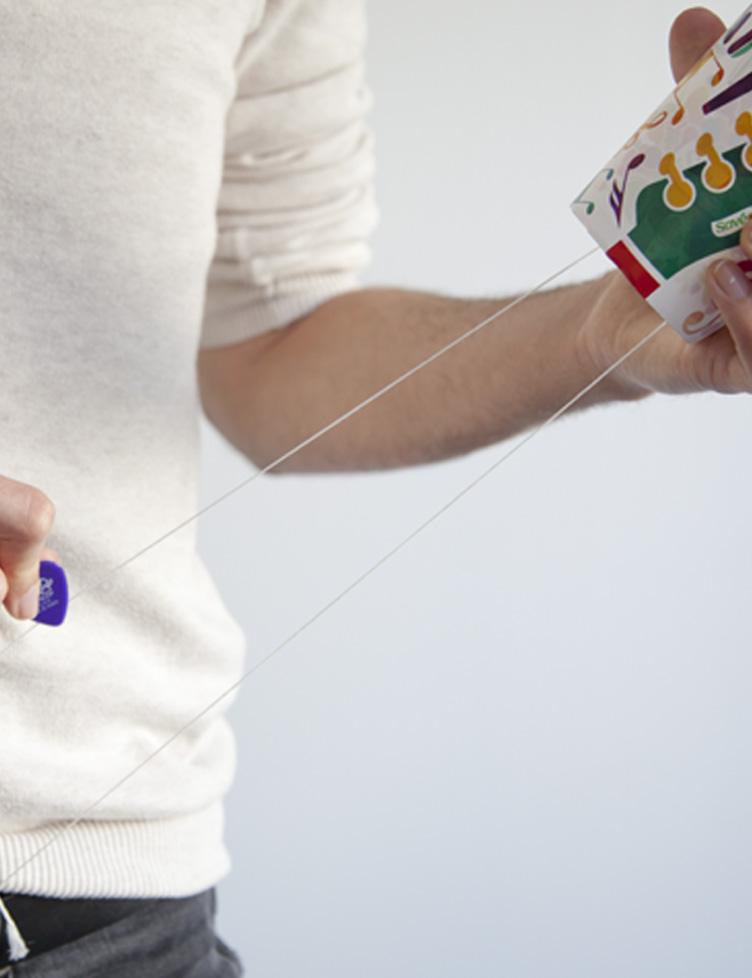 Materials
1 Globe Trotteuses shaker
Print out the template page
Kitchen string
2 paperclips
A glue stick or scotch tape
A box cutter or a pin (to be handled by an adult)
Process
During their travels, the Globe Trotteuses met a rock band...
If you also want to play music or be part of the band, come spend some time in their workshop!
Print-out Template: The neck of the guitarr
Step 1: Take a shaker and ask an adult to make 2 small holes at the bottom using a pin, for example.
Step 2: cut out your guitar handle and connect the ends by gluing the white tab inside, then cover your shaker with it.
Step 3: Take your cooking string and cut one piece to 30 cm long and another to 40 cm.
Step 4: Pass the string through the hole and tie it onto a paper clip to keep the string at the bottom of the shaker. If you don't have a paper clip, add a piece of tape to the bottom of your shaker to hold the string in place.
Step 5: Stand like a guitar player and ask an adult to attach the end of each string to a belt loop on your trousers. The strings should both be stretched taught when you are in playing position.
Step 6: Now you're ready to write your own rock songs! Strum the strings of your guitar, keeping them tight!
Tip: change the notes by playing along the whole length of the string. You can also add strings to your guitar!