The Basketball Player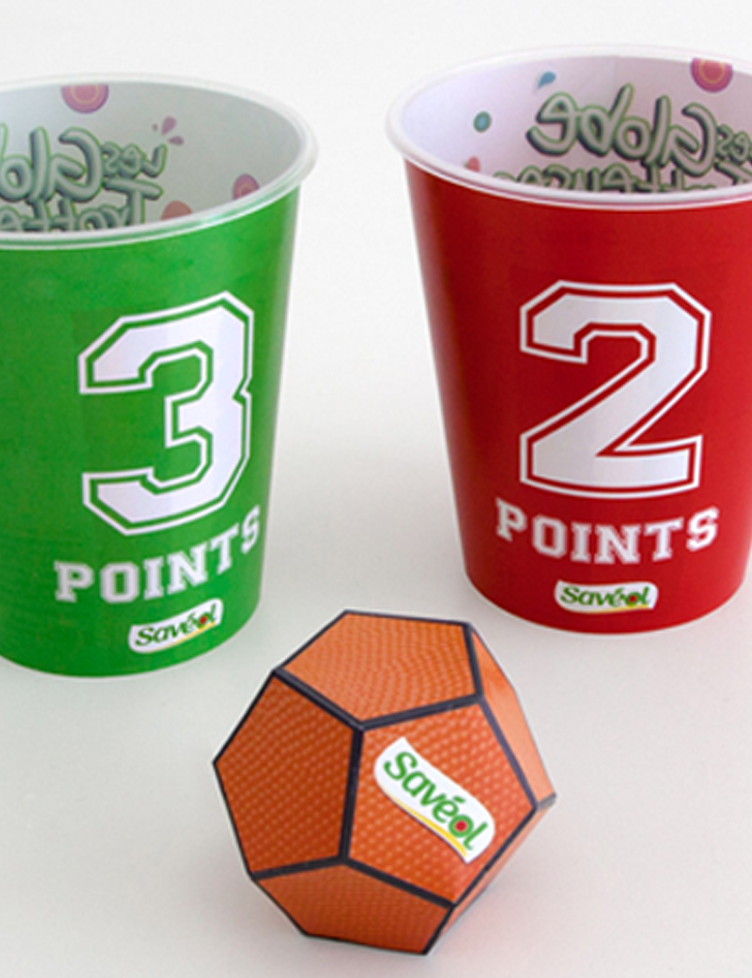 Materials
One or more Globe Trotteuses shakers
A pair of scissors
A stick of glue (or scotch tape)
A little cotton wool
Process

​
During their travels, the Globe Trotteuses met the Globe Trotters, basketball champions...
If you want to become a basketball champion, come spend some time in their workshop!
Templates (to print out):
Step 1: Cut out the ball, then cut out the 2- and 3-point baskets.
Step 2: To make your basket, glue the ends together by placing the white tab inside and insert your shaker inside the shape of the basket.
Step 3: Fold along the crease lines of all the sides and tabs of the basketball.
Step 4: Stick the tabs to the backs of the neighbouring sides, filling the ball with cotton before attaching the final tab.
Step 5: Make up your own rules for the game, to play alone or with friends!