The Gardener's Hair
Materials
a Globe Trotteuses shaker
Templates (to print out)
A pair of scissors
A stick of glue (or scotch tape)
Seeds
Process
During their travels, the Globe Trotteuses met a gardener with green hair...
If you want to grown your own green-haired gardener, spend some time in their workshop!

Templates (to print out): the gardener and his different faces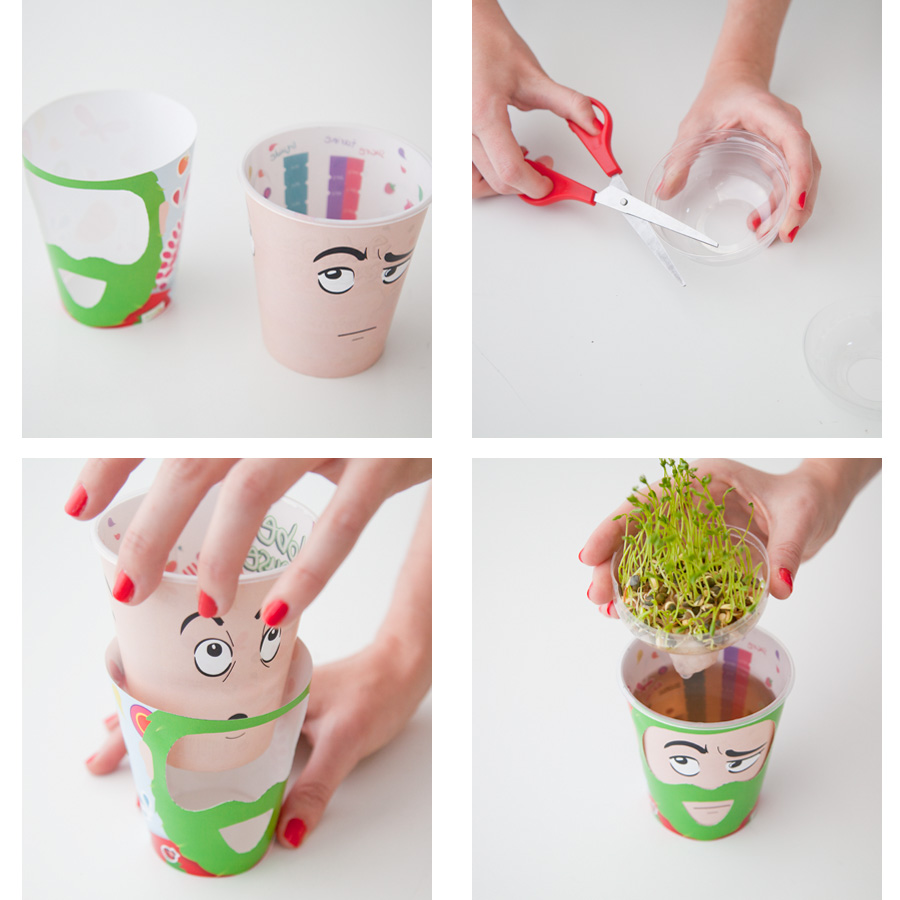 ​
 
Step 1: Cut out the gardener and his different faces.

 

Step 2: Take gardener's faces and glue together the ends by placing the white tab inside: They will then cover your shaker.

 

Step 3: Do the same with the gardener: He will cover the shaker and the faces. You should be able to rotate the gardener's head to give him the face you like best.

 

Step 4: Cut approximately 1.5 cm from the base of the lid. Then place your lid upside down inside the shaker!

 

Step 5: Fill your shaker with water: the lid should be slightly submerged in water.

 

Step 6: Put the cotton wool in the lid and sow a handful of seeds inside... Leave your gardener in a sunny room, but without too much direct light. Check every day that the cotton stays wet.

 

​You are now ready to watch your seeds grow!